The Asian expansion of the Uchida-Kraepelin performance test was introduced in the book " Connecting the World by Rail-Current Situation and Prospects of Overseas Projects " published by Japan International Cooperation Agency (JICA) Transport Knowledge.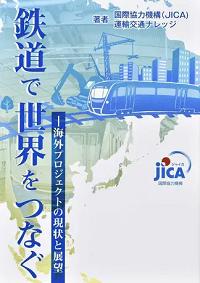 P.197-P.203 "UK TEST to the world's railways!"
---
performance test that can be used for hiring foreigners overseas in exactly the same way as hiring Japanese in Japan aptitude test/ personality inventory
For requests for "Uchida-Kraepelin performance test", please contact the nearest Distributor in each country / region.
East Asian Distributor
Southeast Asian Distributor
South Asian Distributor
Test marketing partner
Please feel free to contact us using the form if you cannot find the nearest Distributor or if you would like to implement it in multiple regions.